Matching gift campaign for Mercy Ships Sweden, Norway and France
Double your donor's gifts.
A matching gift enables a company or person to double the donor's gift. An anonymous donor to Mercy Ships was willing to double every donation.
We produced a donor mailing for existing donors to Mercy Ships Sweden, Norway and France. The approach?
Your donation is worth twice as much.
You are helping twice as many children.
Mailpacks for France, Norway and Sweden:
About Mercy Ships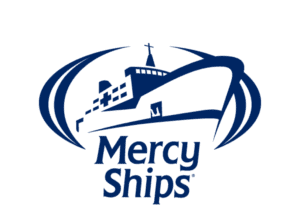 Mercy Ships makes surgical care accessible to the poorest of the poor. With the largest hospital ship in the world, through the efforts of professional volunteers, and thanks to the involvement of thousands of people.
Thanks to a successful partnership with Mercy Ships Sweden, we now also collaborate with Mercy Ships Norway and France. We have been working with both Norway and France for 3 years. And with Sweden for 5 years.
View the Mercy Ships Sweden website.
View the Mercy Ships Norway website.
View the Mercy Ships France website.
This is how to deploy lead generation effectively!

Learn from three successful practical examples
Today, you are watching a video about animal cruelty on Facebook. Tomorrow, you will see an advert for an animal rights charity asking you to sign a petition, download a brochure or take a quiz. These let the charity get your contact details. You are then a lead and the charity can contact you with a question, offer or service.
In this whitepaper, we will explain some practical examples of online lead generation for you.
Questions about this campaign?
Please contact us!