Fundraising DM War Child Sweden prospects
War Child wanted expand to Sweden. They wanted to develop a local database and use the 2020 Christmas period to learn and experiment. They chose to work with Mindwize.
They enlisted us for their first prospect mailing due to our expertise in the Swedish market.  The purpose of this mailing was to test:
whether direct mail could work for War Child Sweden
which envelope generates the highest conversion
Campaign and Test Strategy
A few weeks before Christmas, we sent an addressed prospect mailing to an older target group. The mailing consisted of an envelope, a letter and 3 Christmas cards to send to loved ones: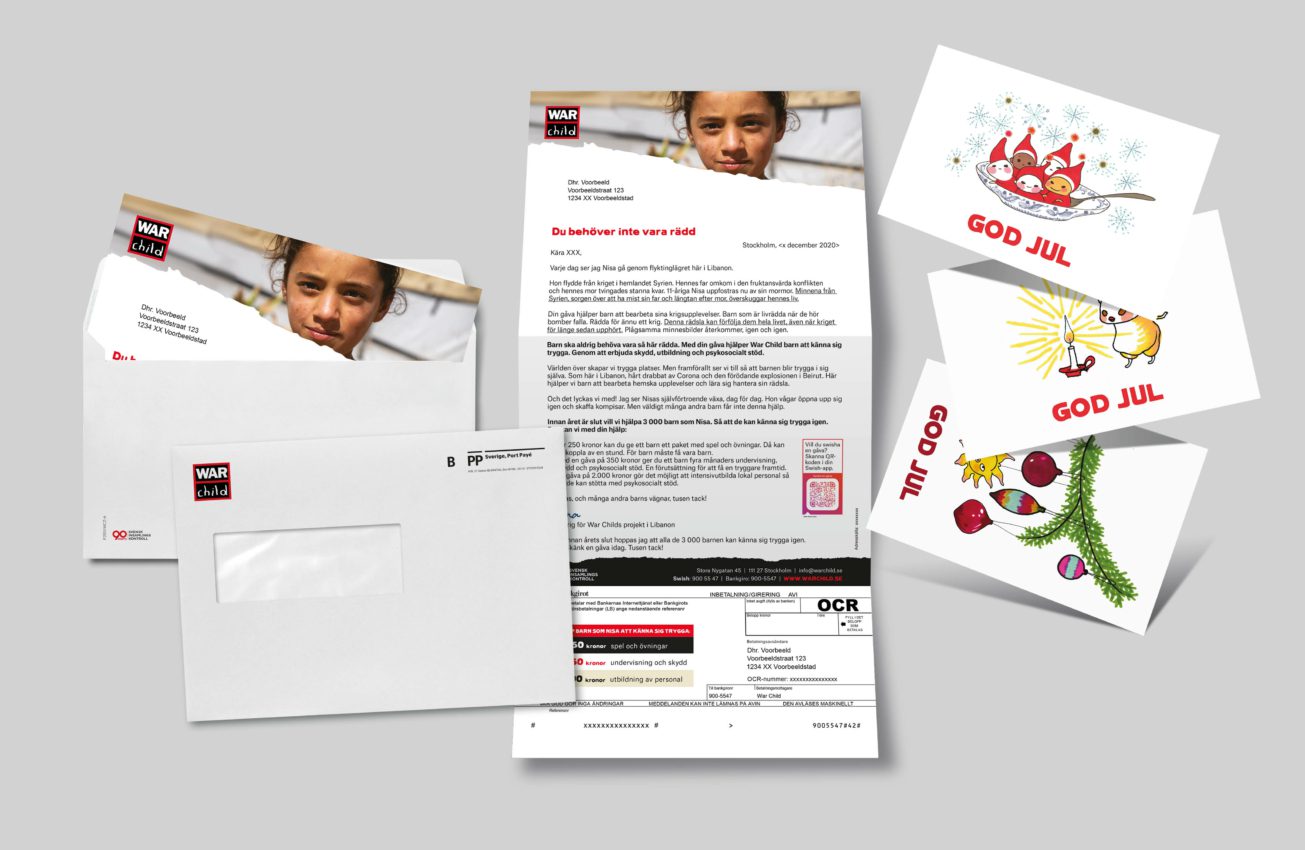 The new donors then received a thank you card: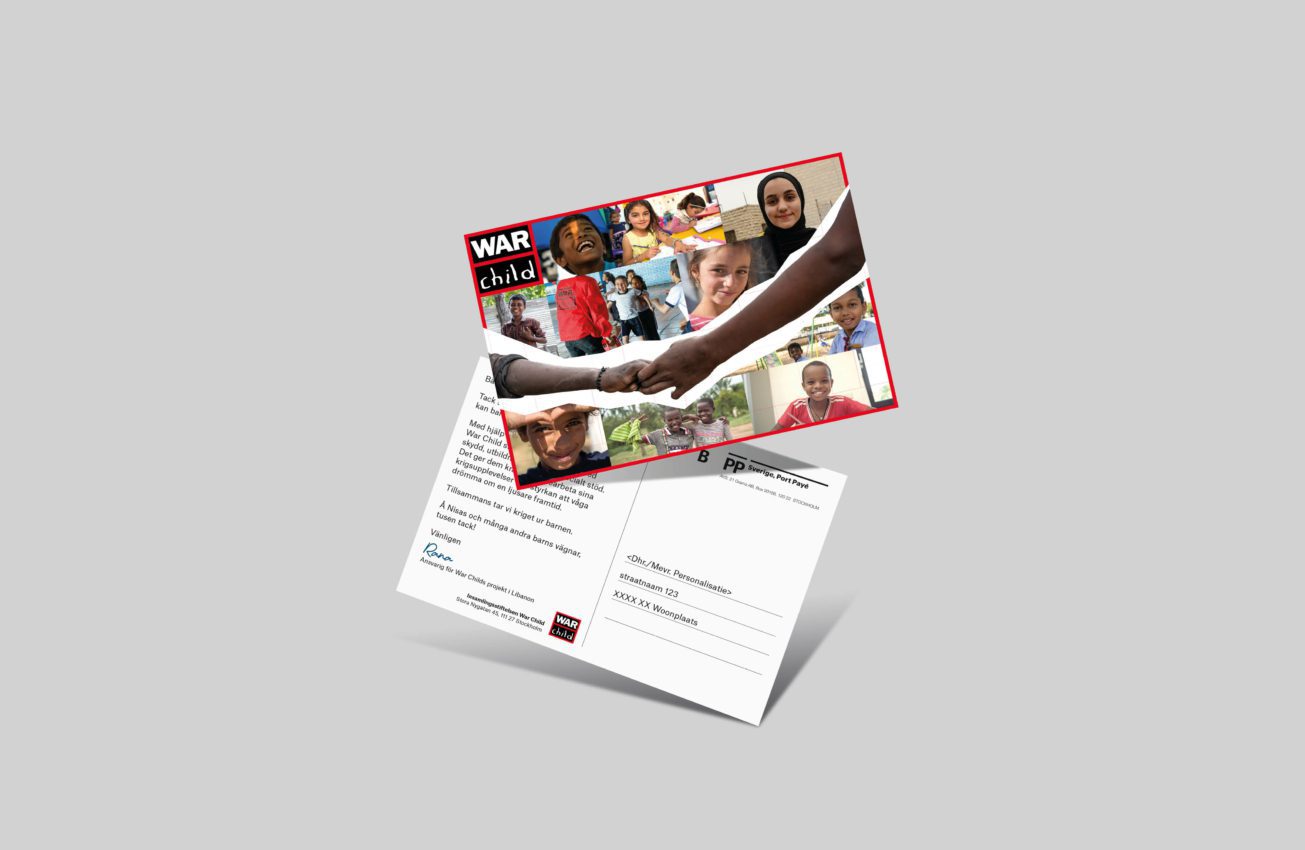 Mindwize managed the project in cooperation with the Swedish office:
Quality translation and fine-tuning of an existing Dutch pack, supplemented by a number of specifically Swedish points
Preservation of the War Child identity
A good database selection
Design and implementation of the DM envelope test
Results measurement
Campaign results
"The end result was as estimated in advance," says Marieke Sassen. As an account director she is often involved in these types of projects in Sweden, Belgium and Norway. "With this first DM, the response rate was slightly lower than expected. The average donation, however, was much higher. The campaign had an excellent ROI."
About Mindwize & Sweden
We have been active in Sweden for over 5 years now. We help NGOs build up their donor base and involve donors in the foundation's objectives through newsletters, canvassing mailings, phone calls, etc. In this way, we ensure maximum results.
About War Child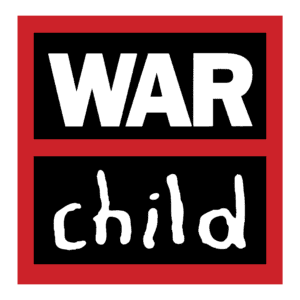 War Child helps children overcome the traumas of war. Children who are terrified by the sound of dropping bombs. Or because they no longer have parents. Or are on the run. Afraid of another war. Fear can dominate their lives, even long after the violence is over. The images keep repeating in their head.
No child should live in this type of fear. With the support of its donors, War Child helps children feel safe by offering protection, education and mental support. Anywhere in the world. A safe place, but above all a sense of safety. Like in Lebanon, ravaged by Covid-19 and the devastating explosion in Beirut, where they help children to come to terms with their bad experiences and learn to cope with their overwhelming fears.
More information can be found on the website of War Child. 
Has direct mail peaked?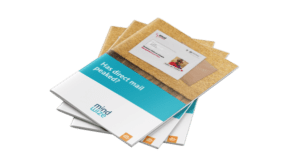 Exactly how relevant is direct mail in an increasingly digital world?
Research shows that direct mail does, in fact, have added value alongside digital communication.
We at Mindwize love direct mail. Not only because it remains highly effective in attracting donations and retaining donors, but it's also a great medium where sight, touch and interaction can be used to convey emotion and urgency.
We can tell you all about the benefits of direct mail. But perhaps, its best to let our research speak for itself.
Download the whitepaper and discover the 5 reasons why direct mail is still relevant!