Direct Mail Mercy Ships Sweden
Medical care for everyone
Since the end of 2017, we have worked intensively with Mercy Ships Sweden on building up their donor base. Direct mail is the basis here, but we also use other channels, such as telemarketing. And with success. Their database has grown in less than 2 years from 1.000 donors to 35.000 donors! The goal is to find more loyal donors who want to support the work of Mercy Ships Sweden for a longer period of time. A sustainable recruitment program, based on an extensive multi-year strategy.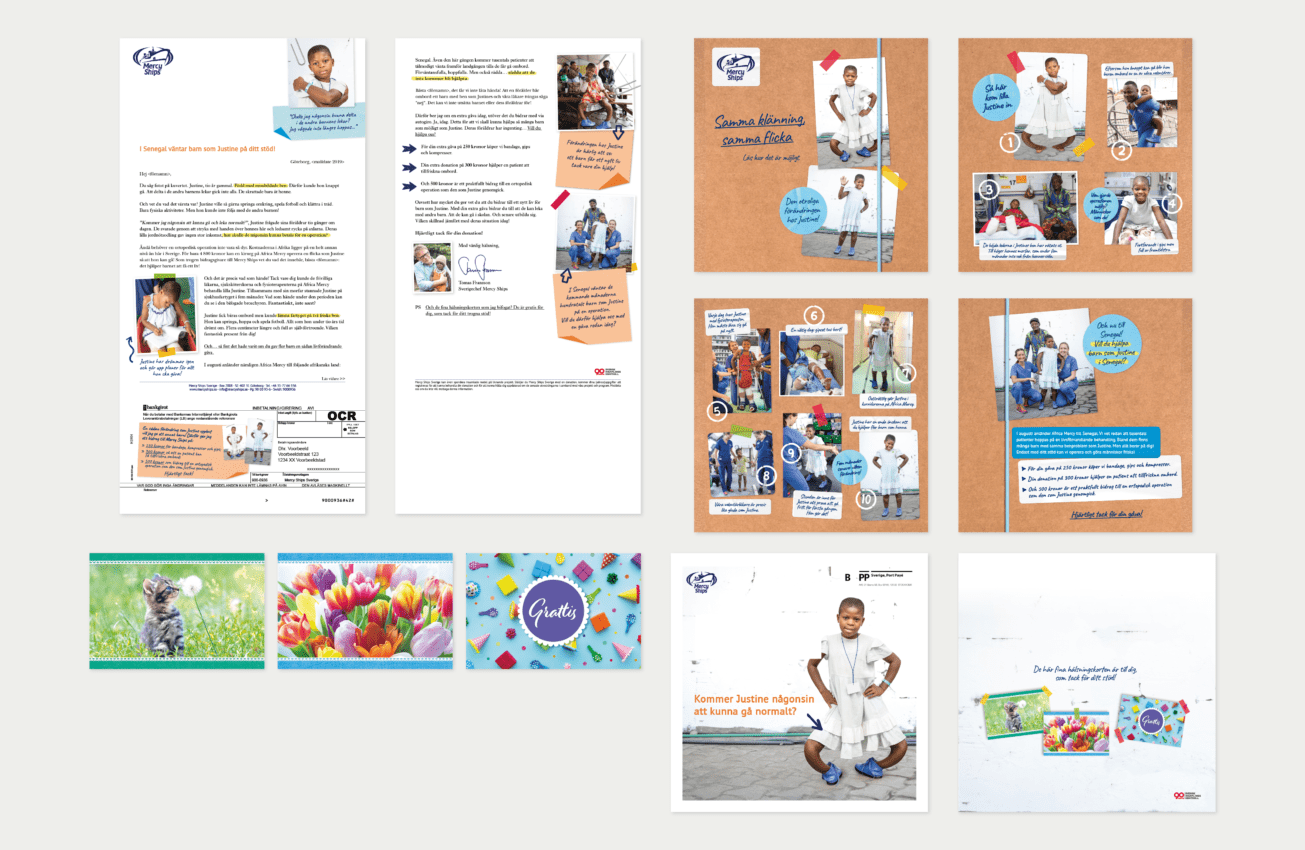 Mercy Ships 
Mercy Ships is a faith-based international development organisation that deploys hospital ships to some of the poorest countries in the world, delivering vital, free healthcare to people in desperate need.
Since 1978… Mercy Ships began their mission to provide hope and healing to those in need in 1978. Each year they send hospital ships filled with volunteer professionals who selflessly provide life-changing surgeries to children and adults who otherwise would go without. Together they are saving lives.
Visit the website of Mercy Ships. 
Has direct mail peaked?
Exactly how relevant is direct mail in an increasingly digital world?
Research shows that direct mail does, in fact, have added value alongside digital communication.
We at Mindwize love direct mail. Not only because it remains highly effective in attracting donations and retaining donors, but it's also a great medium where sight, touch and interaction can be used to convey emotion and urgency.
We can tell you all about the benefits of direct mail. But perhaps, its best to let our research speak for itself.
Download the whitepaper and discover the 5 reasons why direct mail is still relevant!