Major-donor mailing for Amref Flying Doctors Sweden
Severe shortage of clean drinking water due to extreme drought
Every year, we develop a major-donor mailing for Amref Flying Doctors Sweden, which goes to the most engaged and loyal donors. In it, we ask them to contribute to a special project. This year's project: the extreme drought in Africa, which means people have no access to clean drinking water.
Goal of the campaign
The most important goal is to generate as many big one-off donations for the project as possible. This is also an excellent way to make donors more valuable to the organisation.
Contents of mailing
We wanted to effectively inform donors about the project in order to encourage them to make a large(r) donation. The letter therefore contained special items, such as a personal project proposal with extensive background information, a handwritten leaflet, a photo and an emergency appeal.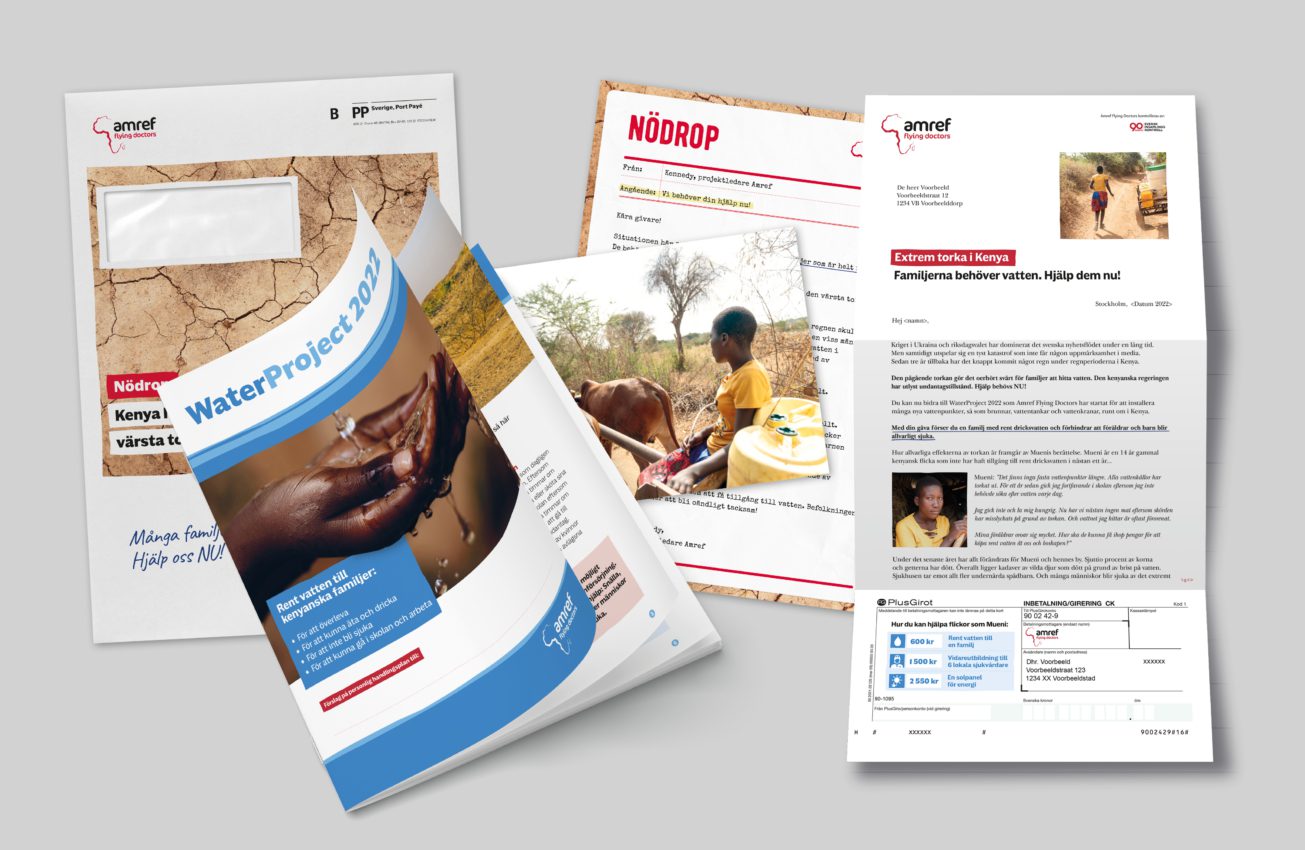 Major-donor strategy
For a successful major-donor mailing, you must have a database that is big enough to be segmented. That is precisely the case for Amref Flying Doctors Sweden. You can see which people give more on the basis of segmentation. You can then motivate them to give even more.
This letter is part of Amref Flying Doctors Sweden's annual plan and big donor strategy.
Average donation four times higher
The average donation was approximately four times higher than for a regular donor letter.
Update mailing
Four months later, we sent an update mailing to people who had donated to show them how their donation had been used. This letter also contained another donation request to donors who wanted to make an additional donation.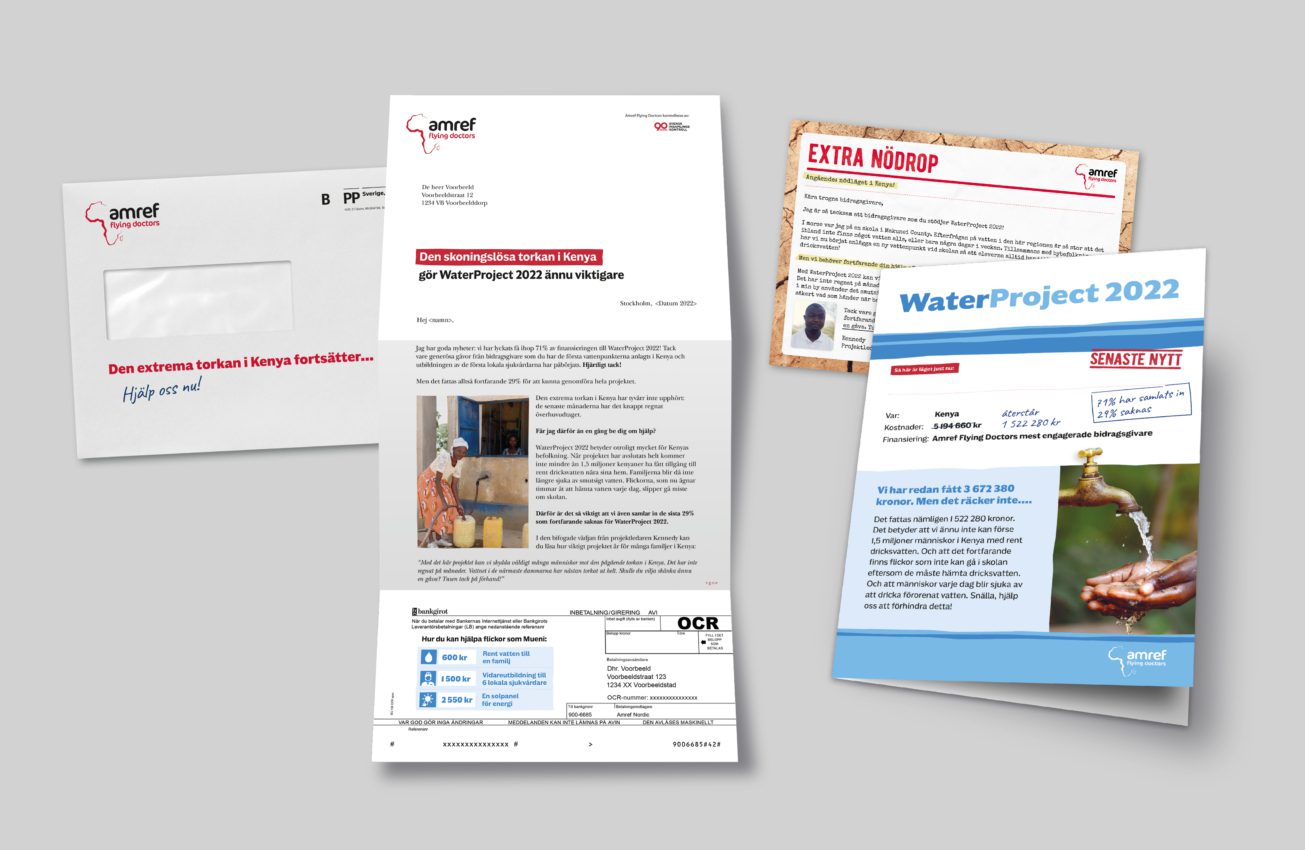 About Amref Flying Doctors
We have been working with Amref Flying Doctors Netherlands intensively since 2005. We have also been helping them expand the donor base in Sweden since 2016. And with success. Amref Flying Doctors Sweden now has 35,000 donors.
Did you know that direct mail is the largest source of major donations and legacies?

Discover the 5 reasons why direct mail is so relevant!
Research shows that direct mail has added value alongside digital communication.
At Mindwize, we love direct mail. Not least because it is still effective in recruiting donations and retaining donors. The facts of our research speak for themselves.
Download this white paper and discover the 5 reasons why direct mail is so relevant!