How to generate online leads via Facebook
As a fundraiser, Facebook is an useful instrument for generating new leads for your charity. This blog explains how to do that.
Why use Facebook to generate new leads?
Facebook continues to be one of the Netherlands' most popular social-media platforms: 10.3 million Dutch people have Facebook accounts and 6.9 million people use their account daily.     This makes the platform an ideal place for fundraisers to look for new leads.
Most Facebook users are 25 or over. If your target audience primarily consists of young people, Facebook is not the best platform for you to use.
What is an online lead?
There are visitors of your website or Facebook page and then there are leads. A lead is a visitor who has the potential to become a donor.
A lead is someone who is genuinely interested in your charity. You know this because they share their personal information to receive relevant information.
For example:
they subscribe to your newsletter
they download a brochure
they sign a petition
Two methods for generating leads on Facebook
If you want to expand the readership of your newsletter, distribute an interesting whitepaper or collect more signatures for your petition, you will need a lead form. You can link this form to your Facebook ads.
1. With the Facebook lead form
Facebook's own lead form offers a few useful perks. First, the user never has to leave Facebook, which will result in more leads. The more clicks are required, the more likely someone is to give up before the end. Second, the user's personal information is automatically entered on the form. All a lead has to do is check their information.
Although your options when it comes to fields or the form's design are limited, Facebook's lead form does offer a simple and easy way to generate leads.
By having a lead form on your own website, you can welcome potential leads in your own environment. You are completely free to decide what fields you want to include and how you want your form to look. However, using your own form does require users to leave Facebook, click more often and enter all their information themselves.
3 examples of successful lead generation campaigns
We used Facebook's lead form for these three campaigns.
The AMBER Alert Europe Foundation: call to sign
5 minutes ago, your child was playing happily on the swings. Now, they are nowhere to be seen. It is every parent's worst nightmare. The AMBER Alert Europe Foundation capitalised on that fear. The foundation asked for people's help to save children from going missing. All a lead had to do to sign was verify their information.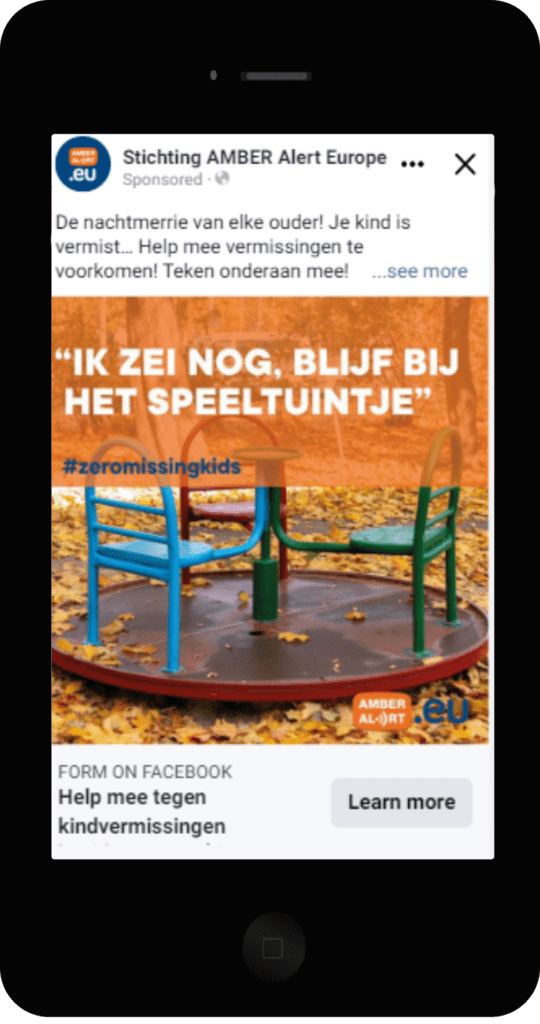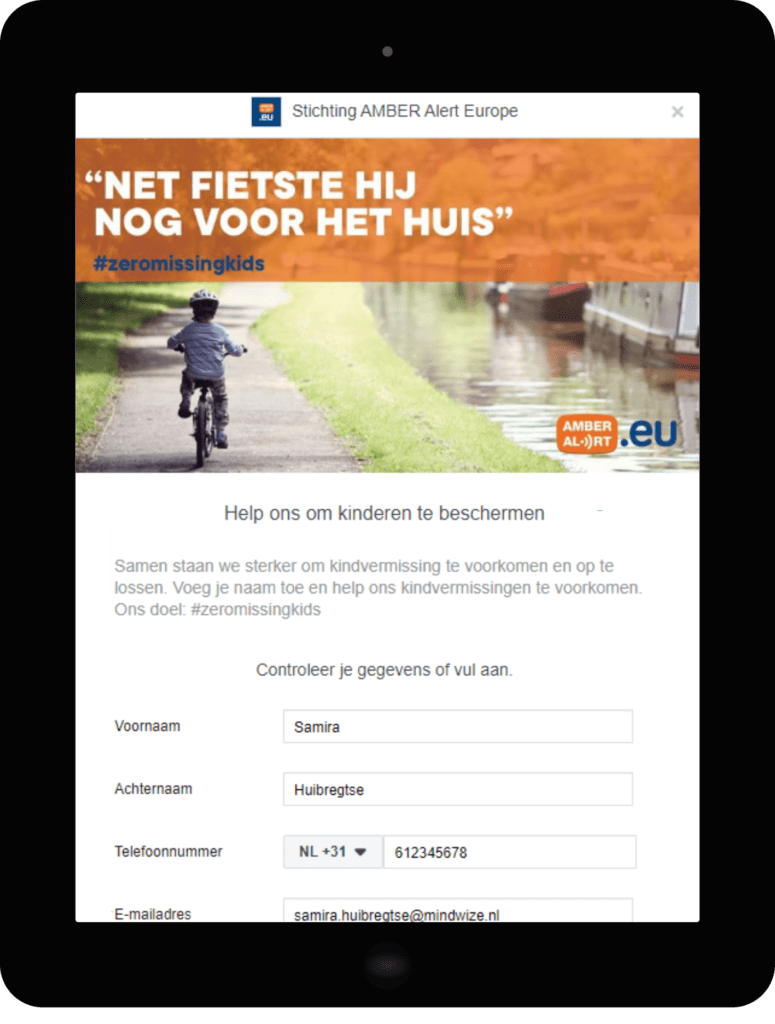 The Royal Dutch Guide Dog Foundation (KNGF): take part in a quiz
How well do you know our charity? We created a quiz for the Royal Dutch Guide Dog Foundation (KNGF). This was a playful way for people to learn more about the charity.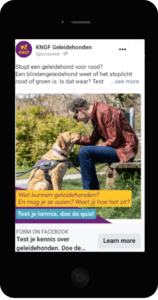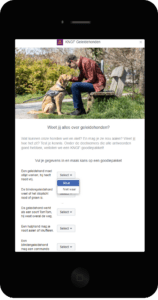 Orbis International: send a message of support
Every child deserves to see well and everyone feels better when they receive a sweet message. The little girl Marla had poor eyesight; wearing glasses allows her to see the world around her clearly. Orbis International asked people to write her a sweet message of support. There was even a prewritten message that people could send.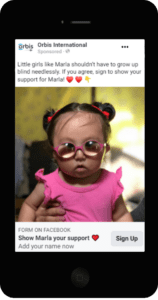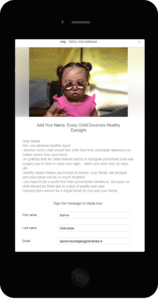 Do you want to generate your own leads via Facebook?
As you can see, the lead form is a versatile tool for lead generation. With it, Facebook offers fundraisers myriad opportunities to generate leads in 2023. Do you need any help with your own lead generation efforts? Download this whitepaper or contact us.